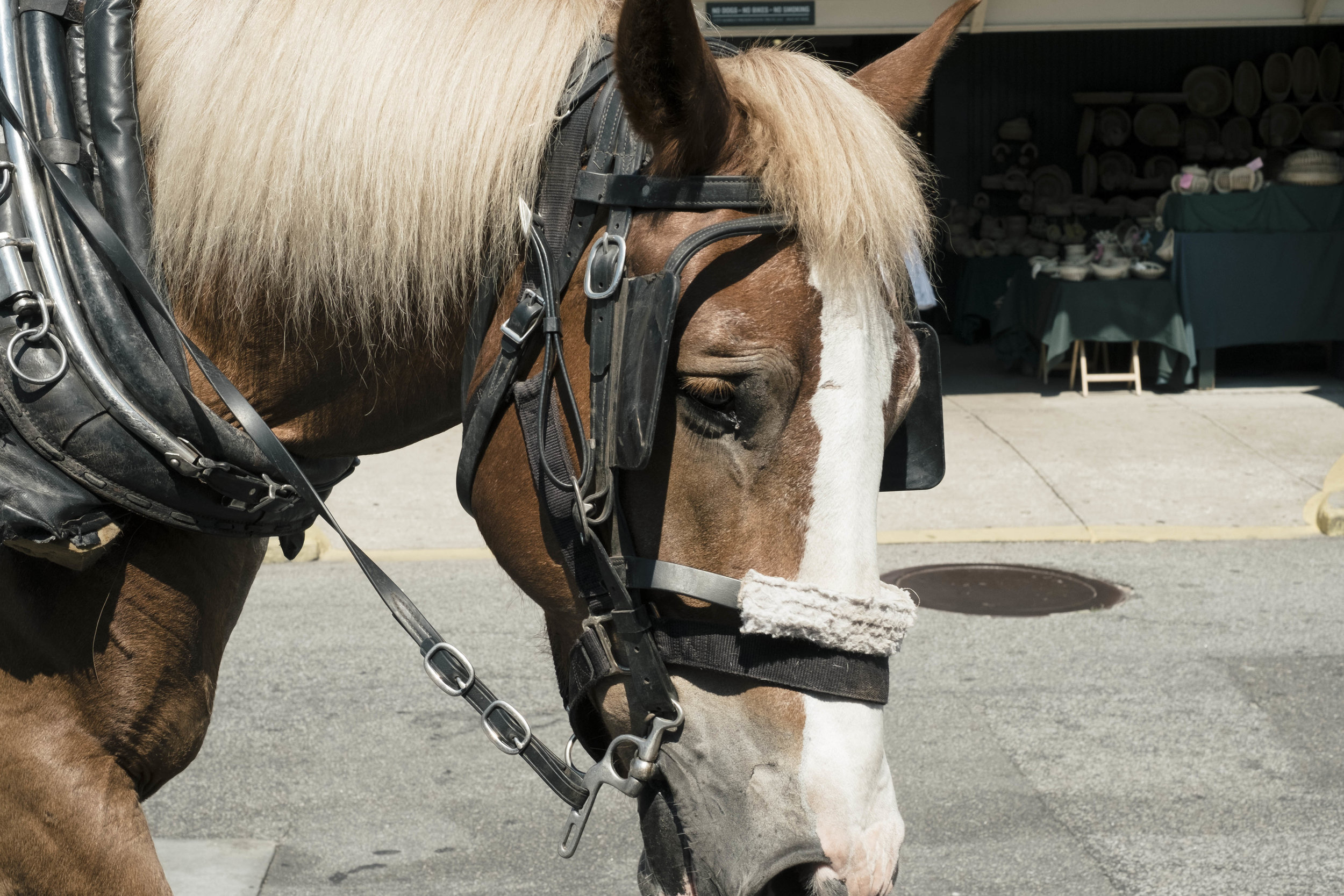 Carriage animals can be forced to work up to 10 hrs with wagon in tow.
OVERSIGHT BY CARRIAGE OPERATORS.
**City of Charleston Ordinance**
Up to 10 hours a day for 6 consecutive days
Despite a mandatory 15 minute break between tours, animals are permitted to work eight consecutive hours connected to wagons or ten hours with a ninety-minute break in a 24 hour period. In addition animals can be forced to work six days in a seven-day period.