CHARLESTON: HUMANE TREATMENT FOR CARRIAGE HORSES NOW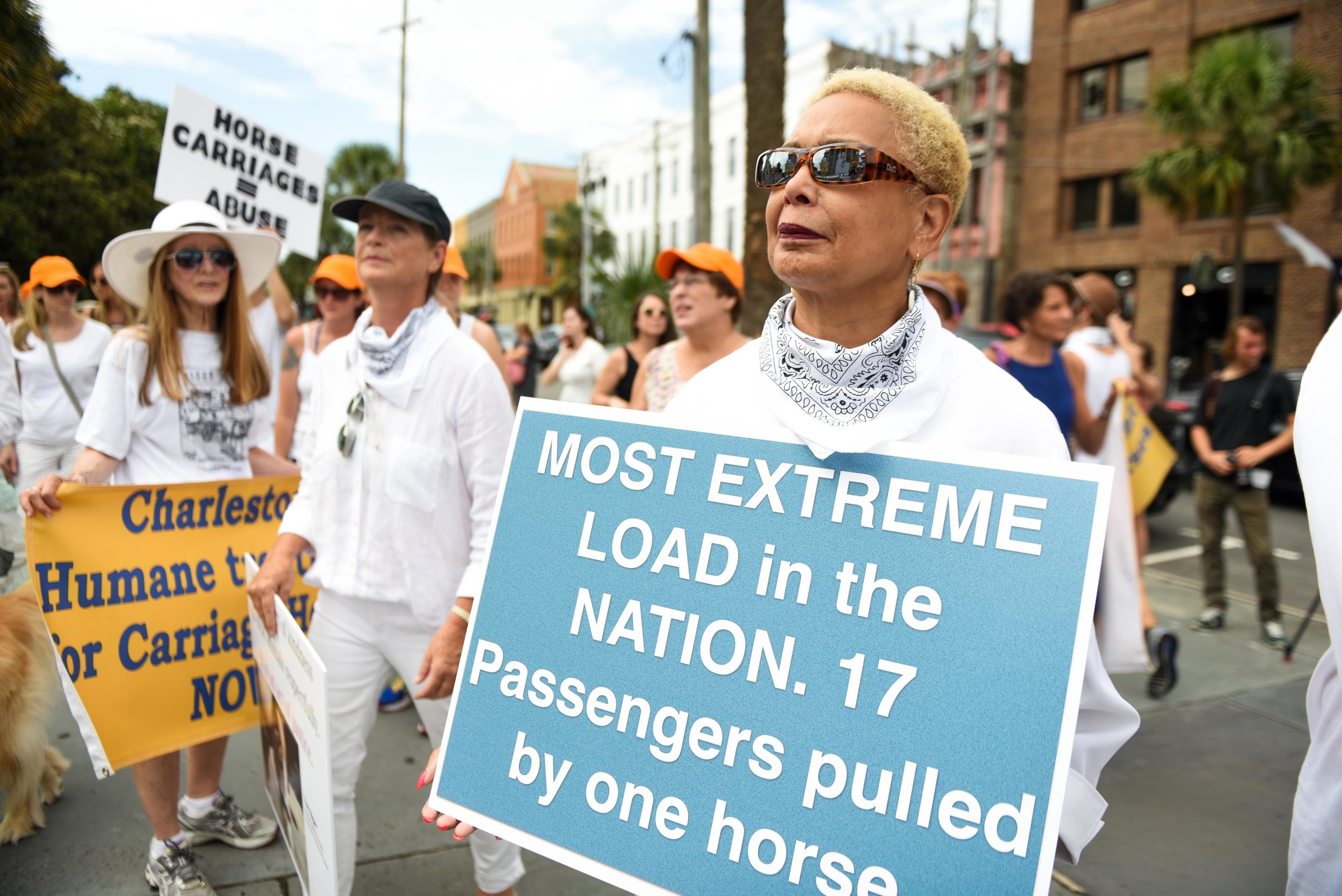 Stay informed on what's happening and become an advocate in the community. Since February 2016 alone, there have been over 54 carriage-related incidents. Charleston's carriage animals need your voice. Click on the button below to help take action! Below are also links to find & follow us on Facebook, Twitter and Instagram.
Carriage horses and congested urban streets don't mix
Since February 2016, over 54 reported incidents have occurred, resulting in a culmination of multiple injuries to passengers, carriage animals, and private property. It's time to sound the alarm and inform the public that carriage rides are a concerning threat to public safety in downtown Charleston.